Let us be your Resource in Property Management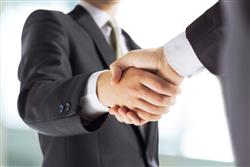 When you have listings that are not selling, investor, or absentee owners out of state, we can help you and your client. HomeRiver Group™ Tampa offers exceptional rental management services, which gives your client additional options, and attractive financial rewards for you through our Realtor® Referral Rewards Program. Most importantly we offer you, as the agent, a guarantee that in the event the owner you referred to us later wishes to sell the property or to buy a home, we will refer them back to you.
How does our Realtor® Referral Rewards Program work?
Receive 30% of the first month's rent when HomeRiver Group™ Tampa leases and manages a property you refer.
Receive $150 for referring a management account already leased.
Lead Protection, unmatched by any competitor.
All referrals are protected, when your owners are ready to sell, we give them back to you to list and sell the properties!
Our experience shows that agents who work with our Realtor® Referral Rewards Program benefit not just financially but professionally. Your client's perception of you is enhanced when you offer professional service through us that you can't readily provide yourself. Your client will feel secure knowing that you, as their agent, will deal with them in the future if they wish to sell.