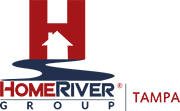 Brad van Rooyen, President of HomeRiver Group and National Director of HOA Management, was interviewed by the Community Association Management Insider for three articles where he shared his insight on sustainable landscaping, lessons learned from remote management, and successful management marketing. Read his comments on top issues below.
1) Time To Convert to Sustainable Landscaping?
On Aesthetic and Cost Concerns
"People occasionally bring up sustainable landscaping, but it never goes anywhere because they want to conserve water but don't want to change the look and feel of community," says Brad van Rooyen, president of HomeRiver Group-Florida, the management company for about 160 associations in the state. "If you do it for common areas, you have to allow owners to do it on their property so you're substantially changing the overall look. People like lush-looking vegetation, and you don't really get that." Van Rooyen says cost has been a deterrent for his clients in the Sunshine State, as well: "Cost is a big factor. It'd have to be a staged project, and you'd have to work with a landscape architect."
2) 4 Lessons Learned from Remote Property Management
The COVID-19 pandemic has worn everyone down — but the people who've been leading during a year of remote community association management say there are lessons all managers can take from this experience:
1. Work-from-Home Is Here to Stay
For Brad van Rooyen, president of HomeRiver Group-Florida, the management company for about 160 associations in the state, the pandemic just expedited a planned shift to remote work.
"We were already slowly transitioning toward allowing employees to work remotely as an option, and it just got moved ahead by 24 months. Our employees had laptops, iPads, and soft phones that let you connect to your work phone from anywhere over the Internet. We were cloud-based and didn't rely on servers so we didn't have to worry about getting people connected.
"We shut down on a Friday and were fully operational Monday at 8:00 a.m. without skipping a beat."
Van Rooyen isn't resting on these laurels, though. "You have to continually think about what could be on the horizon," he says. "We're going to be paying more attention to the technologies that are developing that can help manage teams remotely, like Monday.com, which is geared to help remote leaders plan, organize, and track their team's work. We had the equipment already but not the management tools."
2. You May Have More Office Space than You Need
The move to remote work also has led management firms to reassess their need for physical space.
Van Rooyen firm's had had a similar experience. "We were able to shut some of our remote offices around the state," he says. "We're transitioning to coworking environments so we have a physical address and meeting space as needed. It's saved us north of $20,000 a month.
"We'll continue to review our need for physical space."
3. Virtual Meetings Offer Numerous Benefits
Community associations across the country began holding virtual meetings — and it went well for the most part.
Van Rooyen has noticed higher levels of participation in meetings, too, which makes it easier to achieve the quorum necessary to amend bylaws. His comment on greater participation is particularly notable because, in a recent article (3 Headaches Plaguing Associations Today), he cited the apathy of owners as his top nuisance.
"I'm seeing a shift away from owner apathy now that people can attend virtually," van Rooyen says. "Not everybody speaks up, but we're seeing 5-10 percent more participation."
4. Employees Need Nurturing
Van Rooyen had held virtual events like trivia contests and Friday morning coffee for his staff.
3) How Successful HOA Management Companies are Marketing Themselves
It's Not About "Mad Men"
As Anderson implies, it's not uncommon for managers to say they don't bother with marketing. But, if you dig deeper, you might find they're defining the term too narrowly — typically, they're thinking of advertising and recruiting campaigns such as direct mail. And yes, those efforts can have very limited returns. "People become desensitized to that," says Brad van Rooyen, president of HomeRiver Group-Florida, the management company for about 160 associations in the state. "I'm a board member myself, and not a week goes by that I don't receive some solicitation from a management company that just gets caught up in the junk mail. "I don't look at it, and I don't hear other board members say that they do." Marketing encompasses much more than cold-calling, though. And, while some of the most successful managers might say they don't "do marketing," the truth is that they just don't think of their efforts as marketing. But, call it what you will, they're proactively working to expand their businesses.
Treat Your Vendors Right
Look no farther than van Rooyen. He says his firm has the basics — a Google page, a website — but that's it. Yet, the firm added 40 associations and 5,000 doors last year, a jump of 30 percent. Through January of 2021, it had brought on 16 new associations. What's his secret? Van Rooyen attributes this impressive growth in part to treating the company's vendors well. "We really make sure they're well taken care of. For example, we timely process their invoices, instead of waiting until the due date. We treat them with the same level of respect we want to be treated with, like a partner and with character and integrity. "We don't take an attitude of 'oh, they're just the landscaper.'"