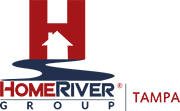 Age of buyer is very important to your buying pool. While there are amenities all homeowners want, there are items that are more important to generation specific groups.
Homebuyers are demanding more home features that help them save energy and keep the home organized, according to a new study released by the National Association of Home Builders, "Housing Preferences of the Boomer Generation: How They Compare to Other Home Buyers" reveals.
However, the generations – millennials (born 1980 or later), Gen X'ers (born 1965-1979), baby boomers (born 1946-1964) and seniors (born 1945 or earlier) – do show some differences in what home features they value the most. In a nationwide survey of more than 4,300 homebuyers, NAHB pinpointed those differences.
Home features most wanted by each generation
Millennials
Laundry room
Exterior lighting
Living room
Patio
Front porch
Both shower stall and tub in master bathroom
Ceiling fan
Hardwood on main floor
Deck
Energy Star-rated appliances
Dining room
Gen X
Laundry room
Energy Star-rated appliances
Exterior lighting
Energy Star rating for entire home
Energy Star-rated windows
Ceiling fans
Front porch
Hardwood on main floor
Patio
Living room
Baby boomers
Energy Star-rated appliances
Energy Star rating for entire home
Laundry room
Energy Star-rated windows
Exterior lighting
A full bath on the main level
Ceiling fan
Insulation higher than required by code
Patio
Hardwood on the main floor
Seniors
Laundry room
Energy Star-rated appliances
Energy Star rating for entire home
A full bath on the main level
Table space for eating in the kitchen
Ceiling fan
Double kitchen sink (side-by-side)
Energy Star-rated windows
Insulation higher than required by code
Source: "Housing Preferences Across Generations (Part I)," National Association of Home Builders' Eye on Housing Blog (March 7, 2016) © Copyright 2016 INFORMATION, INC. Bethesda, MD (301) 215-4688