When you're trying to find a great renter for your home really fast, there are four things you need to think about.
Awesome Pictures
There is no substitute for a beautiful photograph. And yet, we often look at a rental ad and see pictures that just show the corner of a room or photos that are blurry because they seem to be taken from a moving car. Bathroom pictures might show an open toilet seat, which makes that the focal point of the room. These things express shoddiness. Potential tenants will see those images and they won't see the high quality property you're presenting or the beautiful features it
includes.
Take the time to get great photos. You'll rent your home quicker because bad photos only slow down the marketing process.
Right Price
We are in a state of perfect information with Zillow and the abundance of information available online. That means your Tampa rental property needs to be priced properly. There are very few chances for you to get an outsized price for your rental home. People want to pay what the market demands. They will see through your attempt to get more money, because they have the information. Price your home at market so it moves.
Answer Your Phone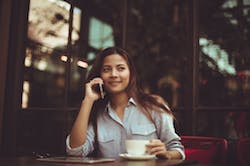 Our leasing agents know the importance of answering the phone right away. People think that potential renters can find everything they need online. There's a lot of information to find there, but not everything.They may have questions, or they might need reassurance or information on how to apply. Don't ignore the phone calls or messages you receive from prospective tenants.
Be Nice
People want to rent from nice landlords. Don't be pushy or abrasive or bossy on the phone. Be the kind of landlord people want to rent from. It's not difficult to be nice to people when they call. If you're nice, you'll rent your home faster.
These are some things to think about when you're trying to rent your home quickly to well qualified tenants. If you have any questions about how to find good tenants or anything pertaining to Tampa property management, please contact us at Home Encounter Tampa.