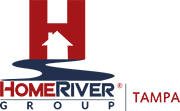 A rising number of Americans are heading to southern states, lured by a combination of warmer weather, affordable housing, lower taxes and less congested cities, according to a new report published by RealtyTrac called "The Next Great Migration of 'Housing Refugees' On the Move."
New census data confirm the findings. Since 2014 alone, more than 1.4 million people have moved to the Sun Belt, mostly from the Northeast and Midwest, according to Census Bureau data.
That marks a stark difference to previous mobility trends. For more than a century, Americans predominantly headed west to cities such as Los Angeles, San Francisco, San Diego and Seattle. But lately, that migration trend is taking a turn south.
"This 20th century movement west, which has dominated American demographic patterns for decades, may now be reversing itself in the 21st century as rising housing costs, stagnant job creation, restrictive land-use laws and no-tax states pull Californians, Midwesterners and Northeasterners eastward and southward to less costly regions and more business-friendly states in the Sun Belt," RealtyTrac's report notes.
Americans are fleeing pricey coastal states like California and New York and heading to states considered more affordable, such as Texas, Florida, and the Carolinas, according to a recent United Van Lines report.
During the Great Recession, populations in the Sun Belt saw a decline, but now analysts are saying there's a renewed "Snow Belt-to-Sun Belt migration pattern," says William H. Frey, a demographer and senior fellow at The Brookings Institution in Washington, D.C.
Florida is especially feeling a heat wave of new residents. For the first time in nearly a decade, Florida added more people than California between July 2014 and July 2015, according to Census Bureau data. That helped Florida emerge as the third most populous U.S. state, jumping ahead of New York (and following California and Texas).
Source: RealtyTrac © Copyright 2016 INFORMATION, INC. Bethesda, MD (301) 215-4688